We're on a mission to make "clean" clear.
Here's a not-so-fun-fact: any product can call itself "clean," regardless of what's in it. Unlike "organic" or "non-GMO," which are highly regulated claims, "clean" is just an adjective. And we think it's being misleadingly used. A lot.
There is no detailed consensus on what "clean" means in the United States. We feel strongly that our food system needs to define and regulate the language of "clean" so you know what you're eating.
But while we wait for that oversight, we decided to define the 5 key traits of what clean means to us: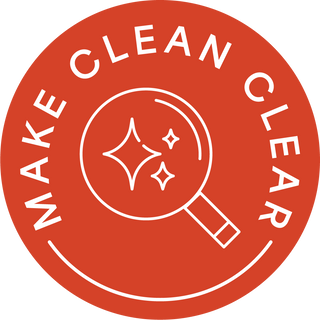 1. Only whole-food ingredients

No flavor compounds created in a lab - only real, simple ingredients that a third grader can read (and understand!).

2. Crystal clear labeling

Labels should never pull punches to obscure the true nature of an ingredient or its nutritional value.

3. Health > shelf life

Real food isn't supposed to stay fresh forever. Preservatives and stabilizers are business priorities that come at the cost of human health.

4. Body-intuitive ingredients

Choose ingredients in forms that work with human digestive processes, not against it.

5. Claims require clinical proof

Whatever the claim may be - calming, clarity, energy, focus – it must stand on statistically significant, peer reviewed science to be taken seriously.
dalci is Non-GMO Project Verified
We're not here to bash GMOs. Because organism modification is nothing new. Crop modification is responsible for some of our favorite foods, like the modern banana. The majority of scientists argue that GMOs are safe to eat.
The largest concern around GMOs isn't their prevalence or even their safety - it's transparency. Simply put, consumers have a right to know what their food is, how and where it's grown & processed, and who is engaged in that process. The Non-GMO Project is the industry pioneer in outlining clear, high quality standards for all of these questions.
This mission is largely in service of making sure consumers have access to the full story of their food vs. eradicating organism modification all together. We're proud to meet (and in many cases, exceed) these standards and look forward to pushing - with our cohort - for even greater transparency.
Clean doesn't have to mean compromise on decadence
We're unwilling to sacrifice sweet satisfaction for a clean label. Because what good is a clean dessert if it doesn't hit the spot?
We're pretty proud of the fact that treats freaks everywhere agree dalci is as good as (dare we say it, better than) dirtier delights.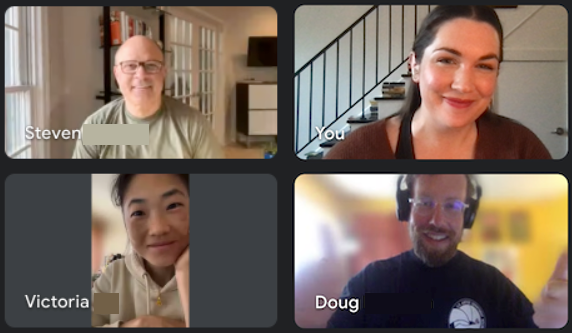 A team with a moist mission
We're a small but mighty team that's obsessed with shaking up sweet snacking, and reclaiming the word moist along the way. Thanks for stopping by!
Did we convince you yet?
6 brownies and blondies per pack
Free shipping on orders $50+
Try our four core flavors and find your favorite! Each Variety Pack contains an equal amount of each core flavor: Dark Chocolate Brownies, Almond Butter Chocolate Chip Blondies, Apple Spice Blondies, and Lemon Coconut Blondies. 
Scientifically satisfying

We use unrefined organic coconut sugar, which satisfies sweet cravings at a chemical level. Sugar substitutes do not.

When you're craving something sweet, that's your gut talking to your brain asking it for sucrose, the simplest chemical form of sugar (which is metabolized into energy).
If, instead, you give your gut a sugar substitute (like monk fruit, allulose, or stevia), your body doesn't register those ingredients as sugar and the feeling of craving remains.
This is why treats that use sugar substitutes – despite tasting sweet – often have us reaching for another serving. They simply don't initiate the complex chemical process that produces feelings of satiety in the brain.  
Every ingredient on our ingredient panel is a whole food that comes from the earth with minimal (and often no) processing. This is outside the norms set by other "clean label" products. 

Most other "clean" treats use at least one or two bioengineered ingredients like "natural flavors," preservatives, blended oils, or sugar substitutes.
Sometimes this is to keep costs low. Other times it's a tactic to keep a specific macro low.
dalci wasn't born in an R&D lab, so we just don't make products that way. Our founder, Najwa, created dalci because she literally couldn't eat other clean treats without feeling junky. Our north star will always be treats Najwa can eat. To meet this standard, we simply have to be cleaner than other clean labels. 
Our treats work with pretty much everything, except veganism (we use eggs).

dalci is Non GMO Project Verified, gluten-free, grain-free, soy-free, and dairy-free.
We never use trans fats, blended oils, sugar alcohols, refined sugars, preservatives, additives, emulsifiers, lecithin, gums, binders, artificial dies, "natural flavors," or carrageenan.
We've heard from folks who've worked dalci into almost every kind of diet: low sugar, low carb, paleo, Whole 30, keto, FODMAP, gut-focused, South Beach, Weight Watchers, & Noom to name a few.
We consciously designed dalci's macronutrient profile for a dynamic balance of fats, carbs, and protein. So while our brownies don't favor any one specific diet, they tend to fit into almost all of them (again, sorry vegans).