· By Najwa Khan
Gut Health & A Sweet Tooth Can Exist
As a public health advocate, Najwa, our founder, has spent much of her early twenties understanding social determinants of health in order to promote meaningful changes within underserved communities both in America and abroad. Her passion for public health began at an early age and can be credited to a diverse upbringing. Najwa was born in Morocco, raised in Bangladesh, and moved to the United States when she was 5 years old. 
Gut-Health & A Sweet Tooth can Exist
In 2019, I found myself frustrated at the lack of real, clean, and ethically sourced ready-made desserts.
I only really had two viable healthy dessert options: either make something from scratch or buy a packaged "healthy" dessert made with preservatives to extend shelf-life, harsh chemically refined oils (canola, sunflower, etc), and artificial sugar substitutes. Neither of these options worked for my lifestyle, my sensitive gut, or my health goals. 
dalci was founded on the belief that everyone deserves to indulge in a treat they can feel good about, from their taste buds to their gut. 
The Importance of Gut Health
It is hard to overstate how much your overall health is impacted by your gut health. It has been shown that developing and maintaining personal habits for nurturing your digestive system are important to improving mental, emotional, and physical health . As the research on the human microbiome—the complex collection of bacterial worlds in our body—becomes more well-known, the foods we eat and the eating habits we establish for ourselves have taken center stage.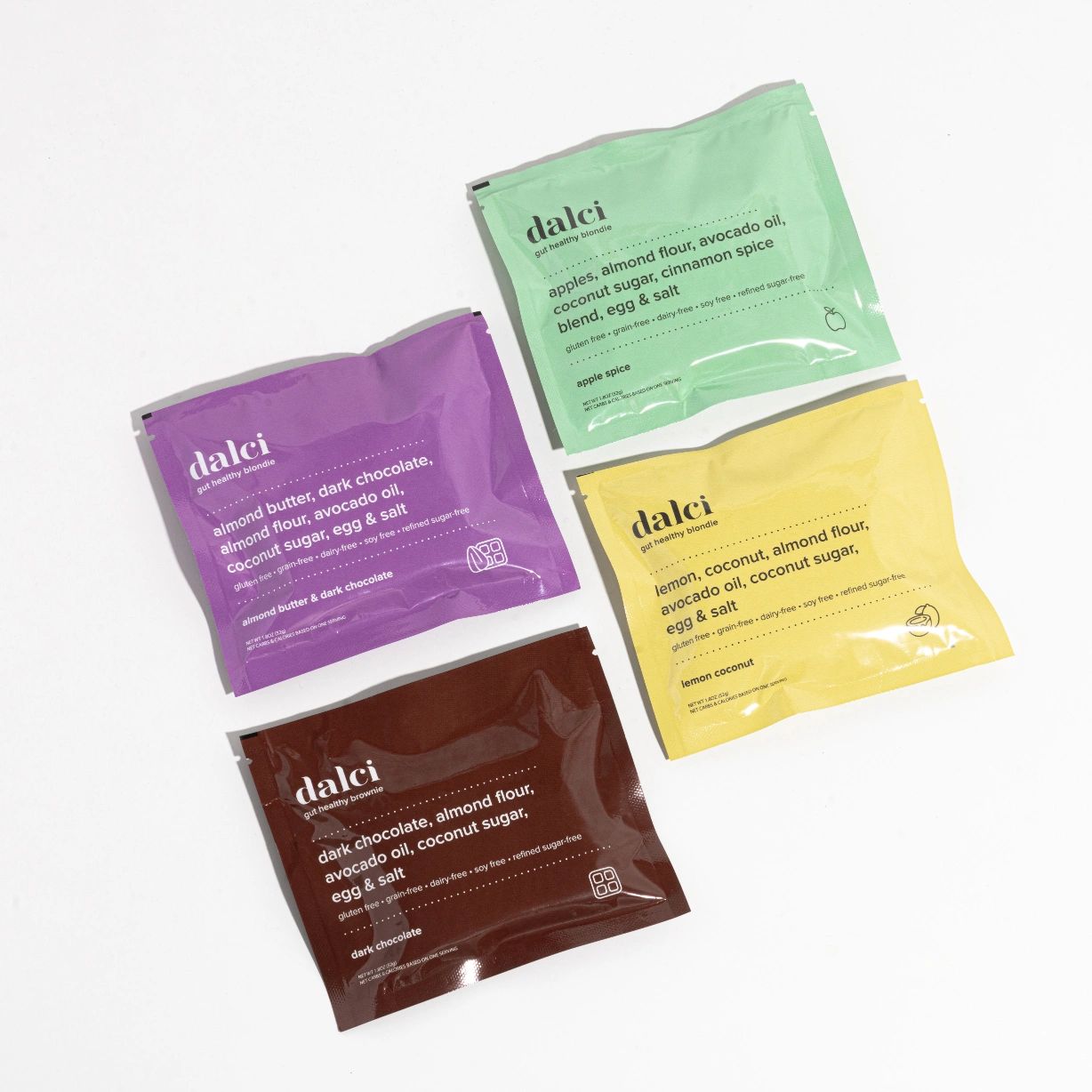 The adverse effects of poor gut health go beyond an upset stomach. Problems such as digestion issues, bloating, and IBS are common signs of an imbalanced gut. Over time, these gut issues cause other adverse side effects—such as inflammation, unintentional weight gain, poor sleeping patterns, skin irritation, food intolerances, and even autoimmune conditions.
For those interested in fostering long-term gut health, the consensus has been to shift from diets heavily based on processed foods, refined carbs, refined sugar, and chemically refined oils, to one that emphasizes plants, unrefined oils, grass-fed and pasture raised meats, organic and non-GMO ingredients, and natural sugars. 
The main benefit of this holistic lifestyle shift is that you receive the nutrients you need and give your gut a break from working to digest harsh ingredients. But therein lies the question: Without negatively affecting your gut health, is it possible to have your dessert and eat it too?
The dalci Difference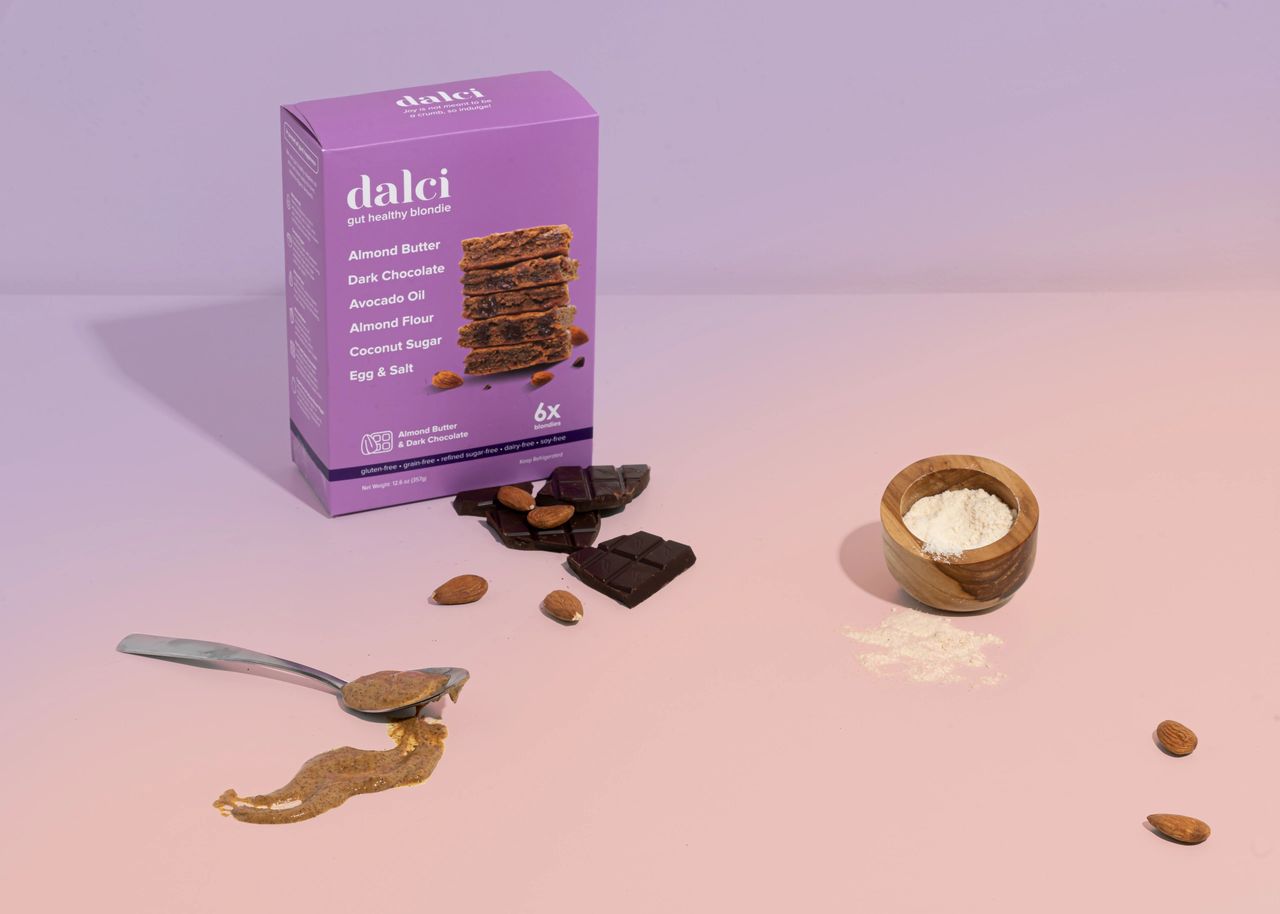 At dalci, we believe this is possible, which is why in 2020, I launched dalci and our first line of gut-healthy, ready-made brownies and blondies. 
We are a different kind of food company. We are the health conscious customer that cares about food nutrition, ingredient transparency, and overall food education. 
Our philosophy promotes holistic eating habits and enables a gut-healthy indulgence when the mood strikes: during an afternoon break at work; relaxing on the couch on the weekend; or after dinner when you need a sweet tooth fix.
Our promise is to always be transparent, only use non-GMO, preservative-free, and gut nourishing ingredients, and make delicious treats that help other health conscious individuals stay on a healthy path.
For starters, each baked good is gluten, grain, dairy, soy, and refined sugar-free to help with digestion. The use of avocado oil, coconut sugar, and almond flour has been carefully considered for their number of gut-health benefits and also rigorously taste-tested—because ultimately, these treats have to be delicious to work. With flavors like rich dark chocolate, sweet and savory almond butter dark chocolate, apple spice, and tart lemon coconut, it is fair to say the latter is also true.      
Conclusion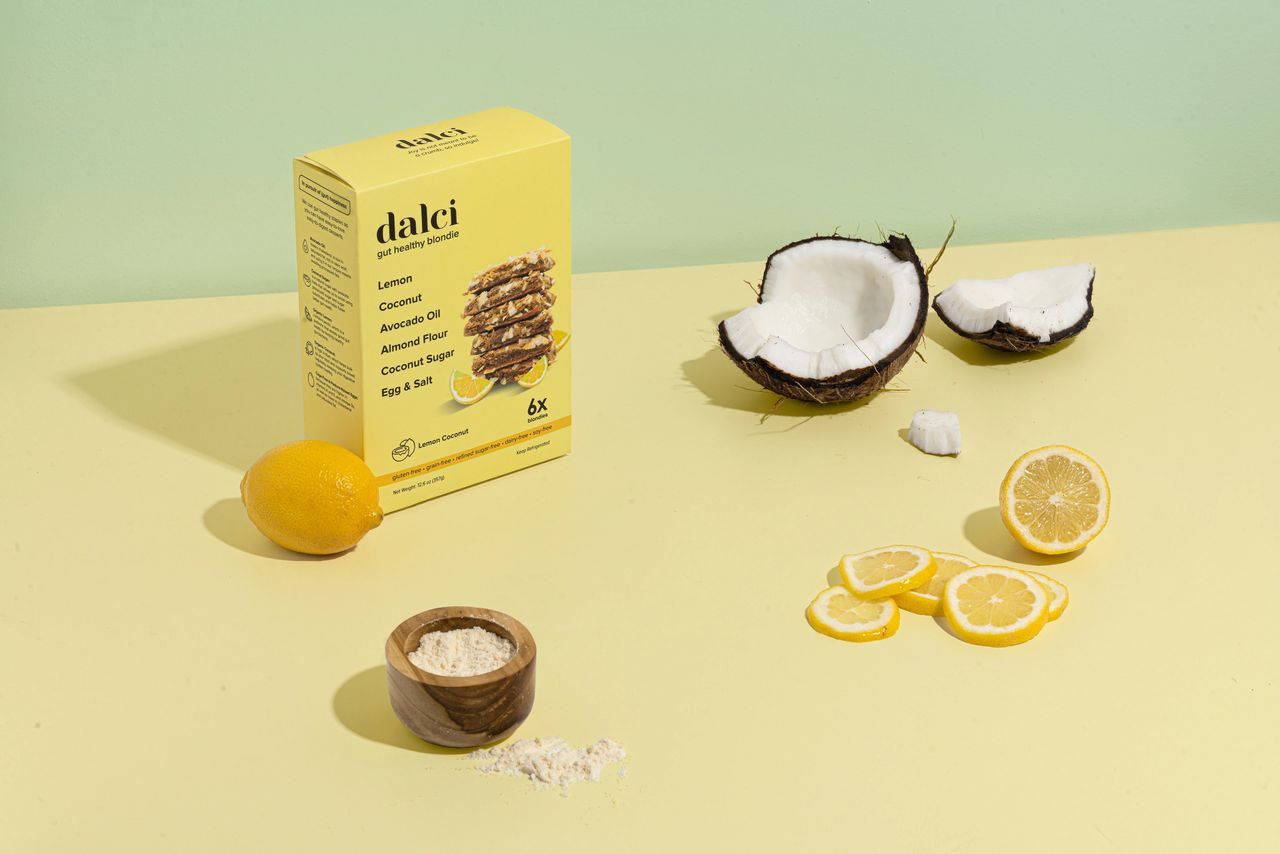 We are operating nationwide through our online store and have partnered with specialty retailers such as Erewhon and Showfields. We officially launch winter of 2021 with plans to introduce a vegan brownie line along with other decadent gut-healthy dessert options.
To learn more about dalci contact us at info@dalci.com.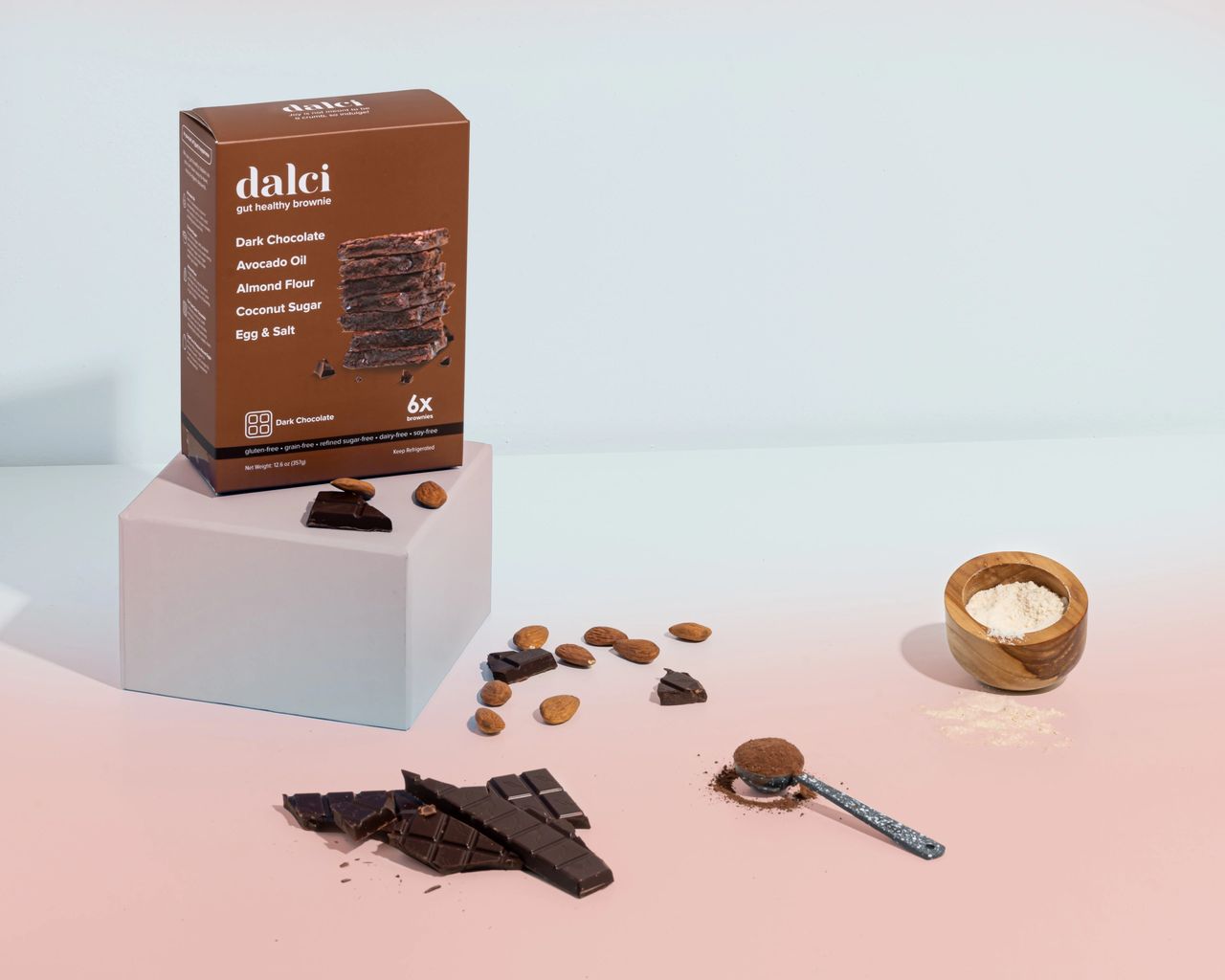 Najwa Khan is the founder and CEO of

 
dalci
, a gut-healthy dessert brand focused on providing ready-made, nutritious, and delicious desserts. She has over 10 years of experience in the health and wellness space working in various roles for non-profits, market research firms, healthcare technology startups, and D2C wellness businesses. Najwa has a Masters in Public Health from NYU and a Bachelor of Science in Biology from Syracuse University.